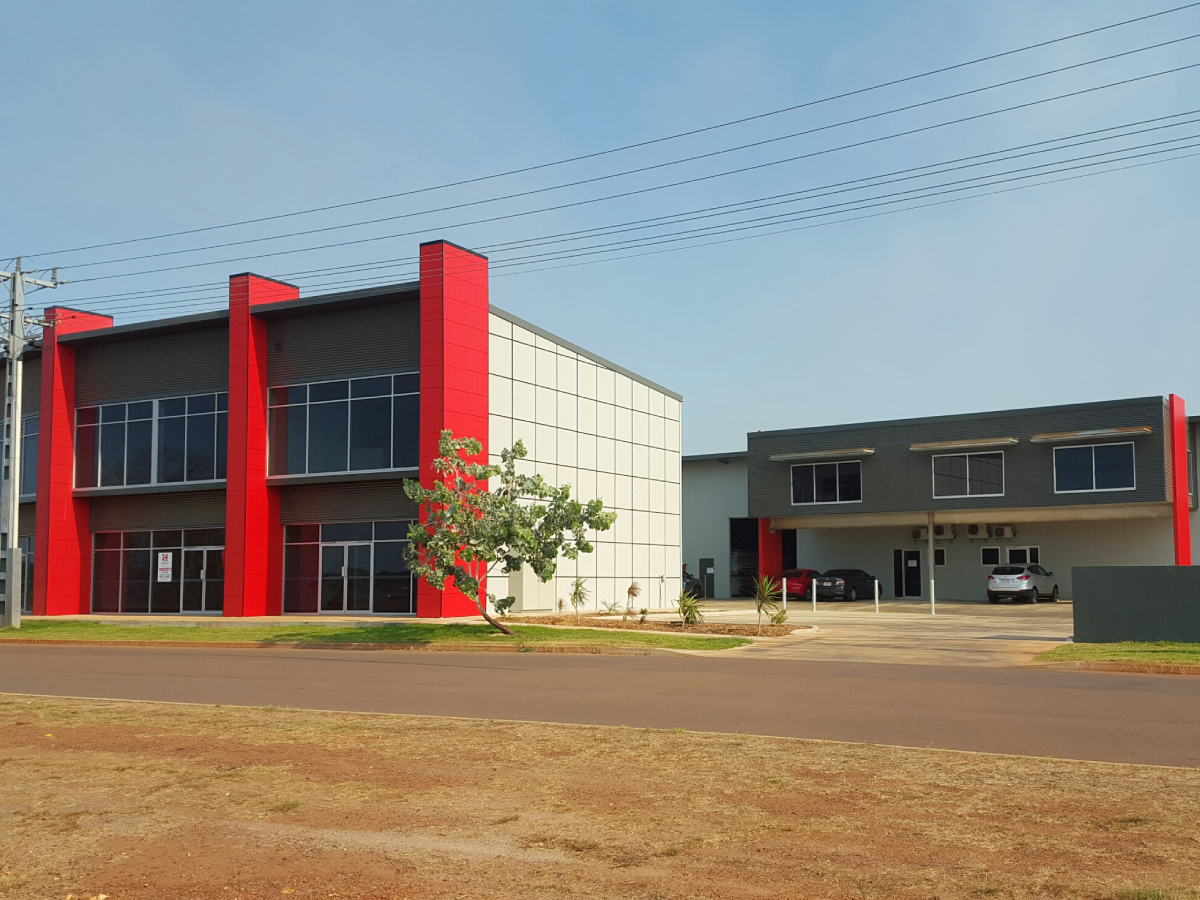 Lot 6439 Jessop Crescent is an eight building, multiple tenancy office and storage/workshop commercial development with a fresh modern design.
Intergain had chosen this site as their first commercial green field development and by combining office, workshop and storage facilities created a versatile and diverse hub in the new Berrimah Business Park.
Following completion of commercial maintenance works with Intergain PH Electrical worked alongside the owner, to produce the final electrical design and were successful in winning the project.
The site is set o44n a corner in Berrimah Business Park with the front line of buildings following the line of the road. This made the development visually appealing but created setout issues at the underground/infrastructure stage and also in the accurate layout of light fittings within the office spaces.
The brief for the project was a solid design with quality fittings and energy efficiency. LED lighting was installed internally and externally with lighting control for security and access lighting. Moduline style duct was installed at skirting level to allow for the power and date services, leaving spare capacity within the duct for future requirements.
The project was delivered ahead of the construction time frame and by working closely with the Intergain Team at the design phase we were able to deliver the project to the clients requirements and under budget.