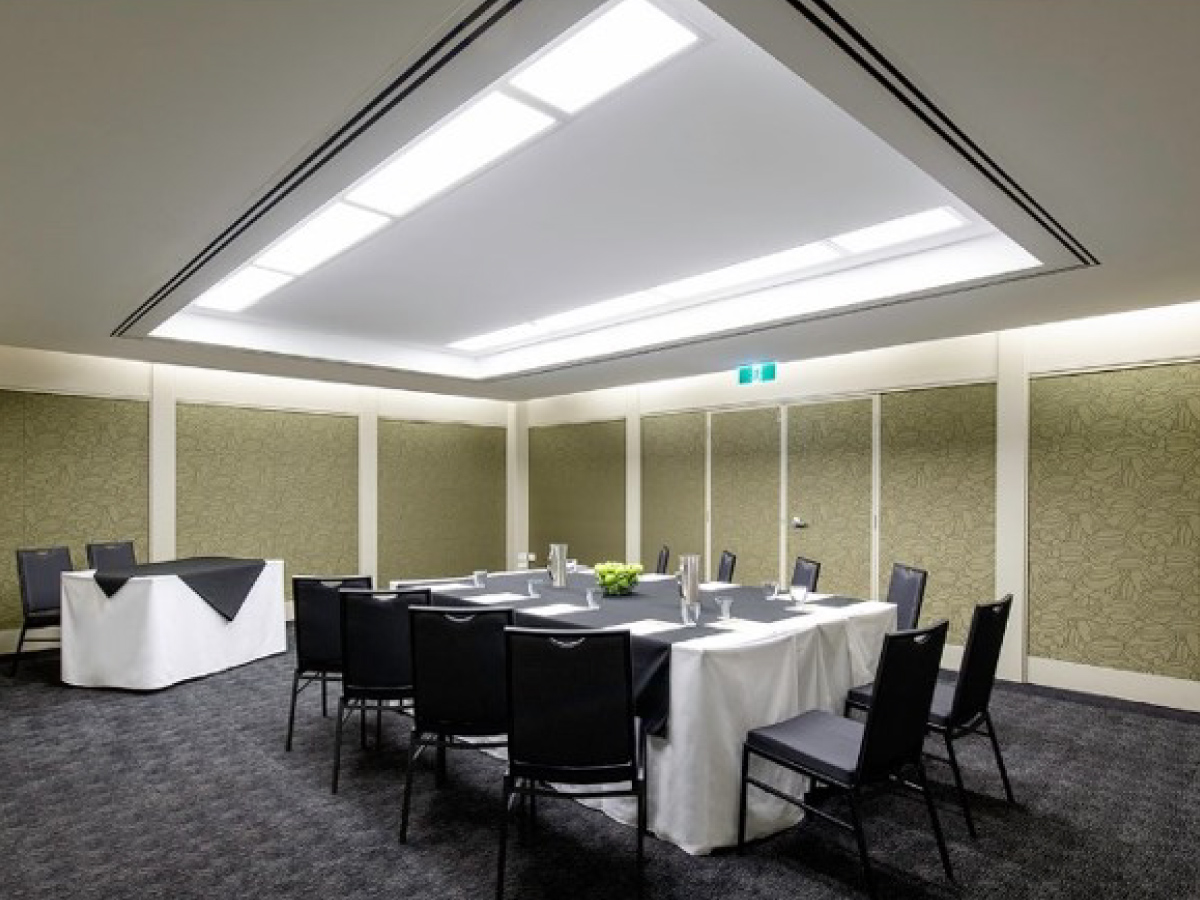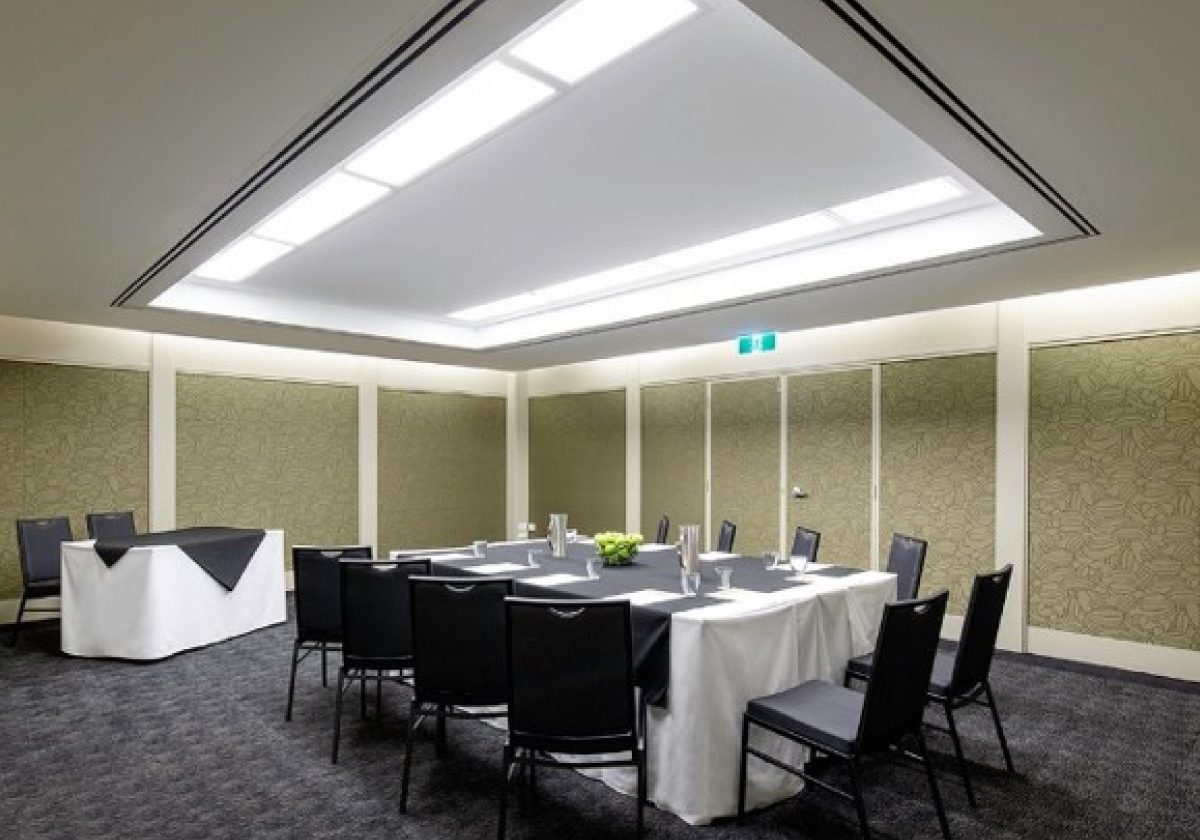 The refurbishment of Double Tree Esplanade included 196 guest rooms, adjacent corridors, function rooms, bathrooms and lift lobbies. These works were carried out in an operational hotel and included a full demolition, replacement of over 2000 light fittings and 3500 other electrical switches and outlets. Upgrades to 22 switchboards and the emergency lighting system were crucial in bringing the hotel up to current building code standards.
One of the challenges of the project was coordinating with a live hotel and ensuring minimal disruption for the guests and staff during the works. This was managed with weekly/daily meetings with hotel staff, a strict 'no noise' works timetable and a flexible approach to a very tight construction timeline.
The hotel was transformed through the inclusion of energy efficient LED lighting to all areas and the use of the Clipsal Iconic electrical range to modernise the rooms and comply with the hotel groups corporate branding. As part of this lighting upgrade, PH Electrical negotiated with the supplier to obtain a 7-year manufacturer's replacement warranty for LED fittings with no additional cost to the client.
The emergency lighting system was upgraded to a Clevertronic self-testing system, which has reduced costs by moving the chargeable monitoring of the emergency lighting to their maintenance team. An access portal was set up for the maintenance manager, with training provided so that they can monitor the system and inform PH Electrical of any warranty defects that may occur.
The project included:
196 guest room refurbishment
Works carried out in an operational hotel
Demolition of existing services in guest rooms
Chasing of concrete surface to allow for repositioning of lights and power outlets
Installation of new Clipsal Iconic outlets and switches
Installation of new high efficiency LED lighting and dimming system
Design and installation of Clevertronics self-testing exit and emergency lighting system
Installation of programable LED effect lighting in Grand Ballroom
Upgrade of circuit protection to residual current device (RCD)
Testing and reconfiguring of existing wiring
Relocation and addition of data outlets for new smart TV system
Installation of new WIFI access points throughout conference rooms