Genesee and Wyoming Australia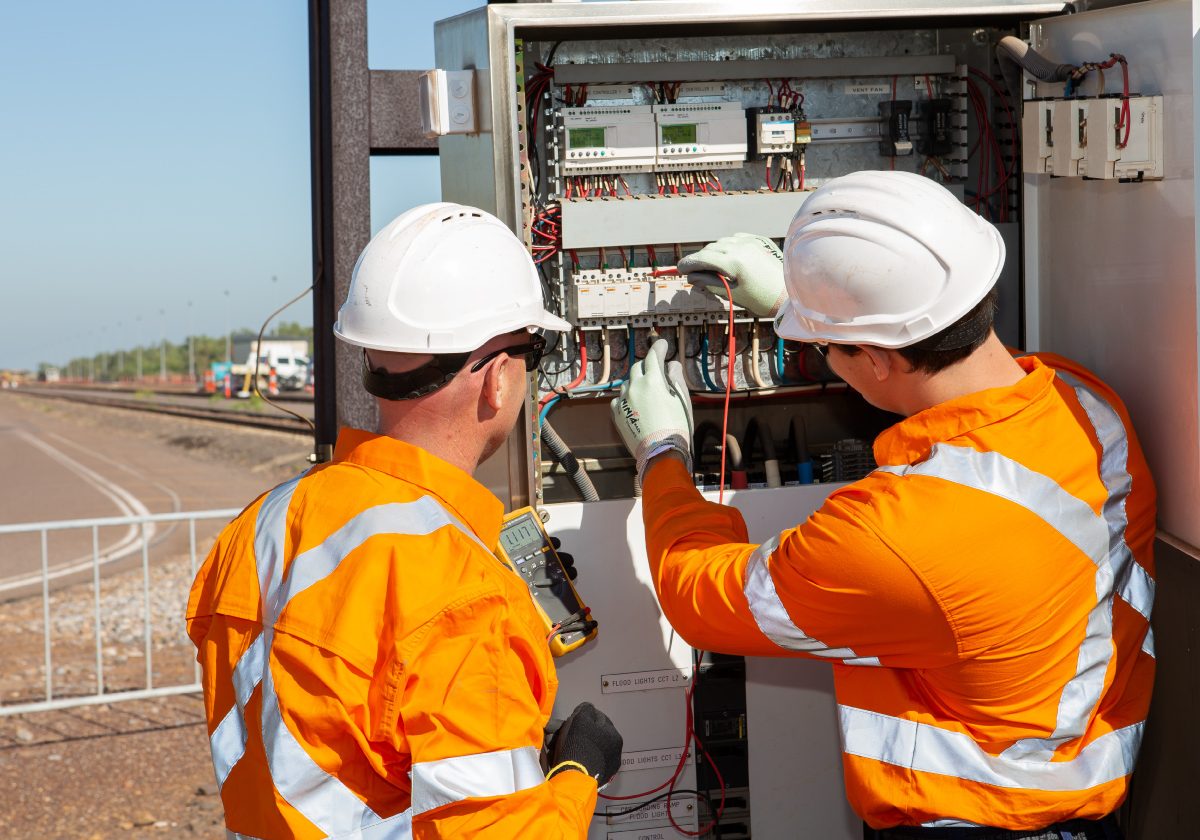 Since 2011, PH Electrical have carried out maintenance and installation work in all areas of the freight terminal, located at East Arm, Darwin. These works include the maintenance of high-level track-side and loading area HPS lighting.  We operate knuckle booms adjacent to the train lines and truck access roads to access and repair fittings. There is also an overhead HV/LV distribution system that runs through part of the site, which increases access complexities to lights.
We have carried out installation and maintenance in the fuel shed, where the locomotives are re-fueled with diesel and works within the sanding shed. Specific track awareness inductions with spotters are required to perform any works in these areas.
Recent major work included the installation of the electrical and data communication systems for the Camco automated site access and weigh bridge station. This consisted of a dedicated UPS to supply a distribution board which then fed the various external and internal field circuits. The works to be carried out around traffic entry times while working in the main haulage entrance to the terminal. The electrical and communications wiring was installed on galvanized tray which was fixed externally of the gate house and run adjacent, and underneath the weighbridge.
PH Electrical works closely with the freight terminal manager to co-ordinate works around haulage vehicle, train and locomotive schedules. This ensures the safety of our team and that of Genesee and Wyoming.