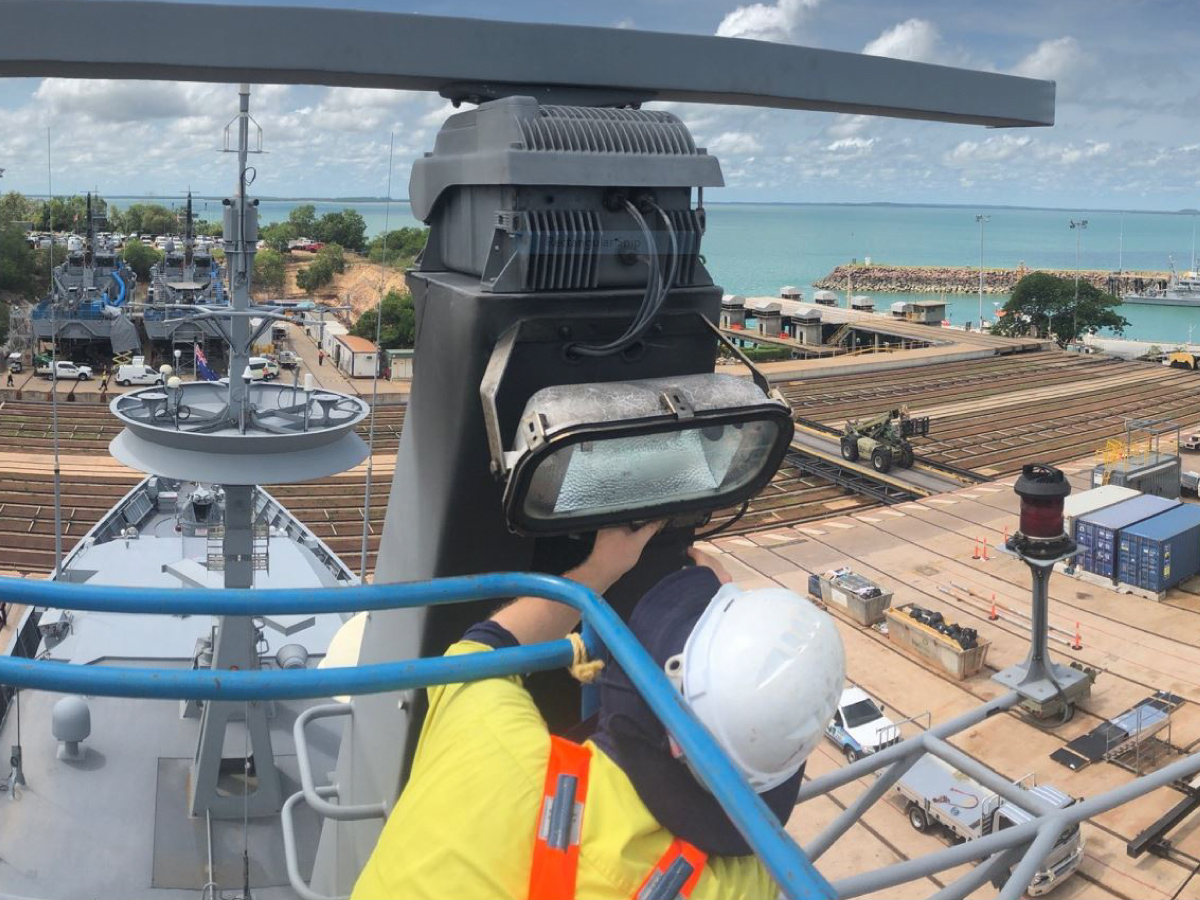 Espec PH provides ongoing electrical maintenance support to Thales on the Armidale Class Patrol Boat In Service Support contract. Under this contract, we carry out planned and reactive maintenance works as well as urgent defect tasks to the vessels that make port in Darwin.
The Defence prime contractor, Thales Australia, identifies planned maintenance activities to be completed during quarterly maintenance periods. We are responsible for identifying hazards, defects, non-conformances, as well as emergency repairs.
Examples of tasks undertaken within the maintenance program include:
removing and inspecting masts for integrity
inspections and testing for onshore mains power
12-monthly portable appliance testing
12-month electrical system inspections, including control panels, distribution boards, earthing arrangements, junction boxes, sub-circuits, PLCs and IO modules
identifying hazards and non-conformances, including reporting remediation works
periodical testing and maintenance of inverters and UPS system
periodical float charge
programming and commissioning of the Marine Link system and sensors.